I am looking for information as
Sweden
BBMRI.se
Sweden (Member)
Contact: mats.hansson@crb.uu.se
                  gunnel.tybring@ki.se
Website: www.bbmri.se

The Biobanking and Molecular Resource Infrastructure of Sweden (BBMRI.se) is the Swedish node of BBMRI-ERIC. It became a national infrastructure in 2010 after an agreement between the Swedish Research Council and Karolinska Institutet. The collaboration encompasses all medical faculties in Sweden including Stockholm, Umeå, Uppsala, Örebro, Linköping, Gothenburg and Malmö/Lund. BBMRI.se will work nationally to optimise the collection, storage, withdrawals and analysis of biobank samples and data for medical research from patients and healthy volunteers. The goal is to provide better opportunities to detect diseases at an early stage and to facilitate biobank research.
The main activities include:
Supporting customers with necessary infrastructure on sample management
Providing service on Ethical, Legal & Societal Issues (ELSI) on biobanking
Providing Information Technology Services for standard high quality data handling
BBMRI-ERIC is regularly promoting the Newsletter of the Swedish National Node under News & Events!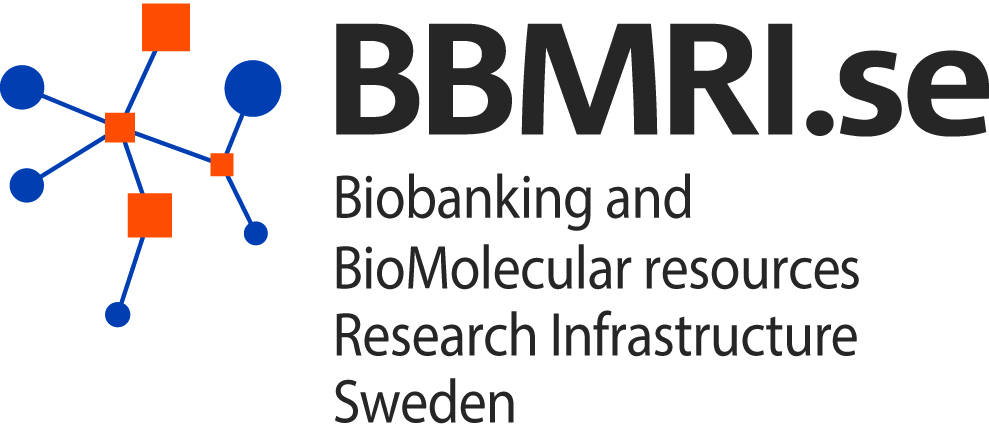 We use cookies to ensure that we give you the best experience on our website. If you continue without changing your settings, we'll assume that you are happy to receive all cookies from this website. If you would like to change your preferences you may do so by following the instructions
Accept