I am looking for information as
France
BBMRI.fr
France (Member)
Contact: michael.hisbergues@inserm.fr
Website: www.biobanques.eu
BIOBANQUES is a distributed infrastructure that builds on a landscape of 78 biobanks distributed all over France including disease-oriented studies and population-based cohorts. It covers the whole spectrum of human diseases with more than 600 on-going biological and clinical research programs, including 45 follow-up prospective surveys of population with 300 000 individuals included in the studies. It will interface with BBMRI, thus constituting the French node of the pan European infrastructure BBMRI.fr.
It aims to:
Improve academic and industry's access to biological resources and related data collected in the French biobanks network;
Increase the quality and standardization of bio resources to be collected, scale up our capacities, widen disease representation, and implement interoperability of databases;
Foster academic and industrial research to address heath challenges and improve health care;
Improve biosecurity and Biosafety according to national and international laws and recommendations;
And above all maintain public trust in these activities.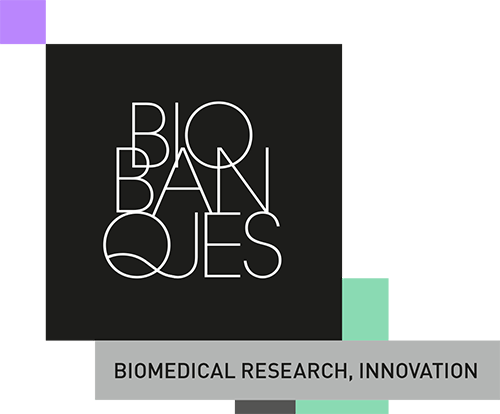 We use cookies to analyse the traffic on our websites. All personal data is anonymized and not shared with third parties!

Click here

for more information.

Accept