Sabine Bavamian
CONTRIBUTING EXPERT FROM A NATIONAL NODE
sabine.bavamian@swissbiobanking.ch
---
Jasper Adriaan Bovenberg
CO-DIRECTOR
contact.cs.elsi@lists.bbmri-eric.eu
Jasper Adriaan Bovenberg is a lawyer, admitted in Haarlem (the Netherlands) and New York (USA) and the founder of the Legal Pathways Institute. He specialises in data protection law, medical law and technology transfer and counsels on all aspects of medicine's perennial pursuit of cure, care and prevention.
---

Sara Casati
ELSI TEAM
sara.casati@bbmri-eric.eu
Sara Casati is a clinical bioethicist by training but a practical philosopher by imprinting, very fond of participatory approaches & deliberative methods, from the very beginning she has understood bioethics as a process of democratization of scientific knowledge and citizens engagement. She studied in Milan, Paris, Siena, London and Madrid developing together with patients, professionals, institutions, inclusive models for a participatory medicine and a collaborative biomedical research. After her "Magister in Bioética Clinica" and her first PhD on "Ethical deliberation and good clinical practice" earned from both the Universidad Complutense – Madrid and the Università degli studi di Siena, she was twice nationally awarded for her research in action, carried to check an innovative governance of informed consent as quality & engagement indicator, within one of the major Italian Translational Research Hospital (Fondazione IRCCS Ca' Granda, Milan), and to model empowerment settings with a focus on **vulnerability scenarios (Rare Disease patient, neurodegenerative disease patient, minor, student) and on ** scientific citizenship.
Senior research in national and international projects as Trust-net-2, PORGROW, trainer and consultant for SIPEM (Società Italiana di Pedagogia Medica), scientific director of Bioethics-Health Governance Centre, Ca' Granda Foundation.
At the forefront with Eurordis, UNIAMO F.I.M.R. onlus and many patient Organizations, she directs national projects dealing with ELSI issues of advanced research, with particular attention to biobanking, biomolecular fields, genetic/cellular therapies (included no validated therapies due to the Stamina case) & rare diseases. In 2013-2014 thanks to "Determinazione Rara" funded by Social Policy Minister, with patients and Agenzia Italiana del Farmaco – AIFA, Telethon Network of Genetics Biobanks, BBMRI_IT, Istituto Superiore di Sanità -ISS, she has pioneered  an innovative systemic empowerment focusing on biobanking as training grounds.
Senior community and project manager promoting 2.0 tools and co-production knowledge processes, like multidisciplinary playdecide during the European Biotech Week or Socratic dialogues around high complexity issues. Coordinator in drafting National guidelines on biobanking and on informed consent governance. As member of many IRBs/Advisory Boards as well as President of Milano-Bicocca University Research Ethical Committee has a privileged observatory on frontiers issues of Scientific Ethics.
---

Gauthier Chassang
ELSI TEAM
gauthier.chassang@bbmri-eric.eu
Gauthier Chassang is a lawyer in European and International Law. He holds a Master degree in Law obtained in 2009 at the University of Toulouse 1 Capitole, France, and he is currently working at the French National Institute of Health and Medical Research (Inserm), US13 / UMR 1027, in an interdisciplinary research team specialized in bioethics. His expertise and research areas mainly focus on the legal and ethical aspects of genomics, biobanking, privacy and data protection in biomedical research and health-related ICTs. He has participated to several EU projects, e.g.  BBMRI-Preparatory Phase (BBMRI-PP – DG Research, GA n° 212111) and Public Health Genomics II (PHGEN II – DG SANCO, GA n°20081302), and to several initiatives regarding health law, in Europe, e.g. with the European Commission  (DG SANCO – Workshop on data protection in public health, 2011, in preparation of the reform of EU data protection law), and with non-European partners, e.g. collaborations with Chinese academics on the legal and ethical aspects of genetic testing, in the context of national grants supported by the French Ambassy (Xu Guangqi 2012 project and Cai Yuanpei 2012-2014 projects). He is part of the Common Service ELSI since 2014 and member of the Task Force GDPR and ELSI tools and co-leads the Task Force International Organisations Policy.
---

Victoria Chico
ELSI TEAM
v.chico@sheffield.ac.uk
Victoria Chico  is a Lecturer in Law at the University of Sheffield.  She holds a PhD, awarded by the University of Sheffield, which considers, how English law might respond to novel grievances which arise from developments in genetic technology.  Victoria has published a number of articles in leading academic journals and her PhD has been produced as a book.   Her current research focuses on examining the legal role of information in consent to the use of health data and thinking creatively about disclosing health information to patients, research participants and their families.
Victoria is a founding member of the Law and Governance Genomics England Clinical Interpretation Partnership (GeCIP) where she is involved in determining research priorities which will drive up the value of clinical practice in the 100 000 Genomes Project.
Victoria holds an invited position on Sheffield Teaching Hospital Assisted Conception Unit ethics committee.  She is also a member of the UK Pharmacogenetics and Stratified Medicine Network.
---
Christine Currat
CONTRIBUTING EXPERT FROM A NATIONAL NODE
christine.currat@swissbiobanking.ch
---

Anna Durnova
ELSI TEAM
anna.durnova@univie.ac.at
Anna Durnova holds a PhD and is an Assistant Professor at the Department of Political Science of the University of Vienna and Work Package Leader  (ELSI) of the Austrian Biobank Infrastructure BBMRI.AT. She researches the role of emotions in public policy and public engagement in current health issues. She is also Director of the Advisory Board for ELSI of Erste Asset Management and Book Review Editor of Critical Policy Studies.
---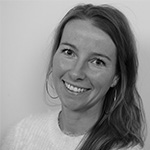 Hilde Eikemo
ELSI TEAM
hilde.eikemo@ntnu.no
Hilde Eikemo is head of secretariat for the Regional ethics committee in Central Norway and the leader of the steering group for Norwegian REC secretariats. She holds a MSc in immunology from the Norwegian University of Science and Technology (NTNU), and a PhD in pharmacology from the University of Oslo (UiO). Her main interests are focused around consent and consent processes, biobanking and return of results, and risk assessment in research. She is a member of the Norwegian ELSI Help Desk. Since 2017 she has been involved in the Task Force "Rule Making in the US".
---
Melanie Goisauf
ELSI TEAM
melanie.goisauf@univie.ac.at
---

Jasjote Grewal
ELSI TEAM
jasjote.grewal@bbmri-eric.eu
Jasjote Grewal is a lawyer by training, having qualified as a solicitor in England and Wales in 2010 with a niche health and social care law firm in London. She holds a Bachelor of Laws from the University of Warwick and a Masters in Ethics from the University of Strasbourg, for which she was awarded first place. Prior to joining BBMRI-ERIC in August 2017, Jasjote worked as a Research Fellow in Biolaw at the Centre for Ethics and Law in the Life Sciences, Hannover. Whilst there, she investigated ethical, legal and societal issues (ELSI) in the context of various European and international scientific projects, including biobanking collaborations.
---

Radek Halouzka
ELSI TEAM
halouzka@mou.cz
Radek Halouzka, graduate in Law (Faculty of Law, Masaryk University). He is working since 2006 at Masaryk Memorial Cancer Institute (MMCI) in various positions within the Legal Department (Legal Assistent then Lawyer and since 2015 Head Lawyer). At the same time he is a member of the Ethics Committee of the MMCI which deals especially with the assessment of clinical trials and other research projects. He also lectures law for health professionals at the National Centre of Nursing and Other Health Professions (Brno, Czech Republic) and occasionally at Faculty of Medicine, Masaryk University (Brno, Czech Republic). Since 2015 he has been seconded to the BBMRI-ERIC Common Service ELSI.
---

Mats G. Hansson
INTERIM COORDINATING DIRECTOR
mats.hansson@bbmri-eric.eu
Mats G. Hansson is the director of the Centre for Research Ethics & Bioethics and has conducted extensive research in biomedical ethics as principal investigator in several multi-disciplinary research projects dealing with issues ranging from ethical, social and legal aspects of the implementation of genetic diagnosis in clinical practice and the use of human tissue materials in research, to clinical and medical ethics. He holds an undergraduate degree in biology (1974) and a doctoral degree of theology (1991). Mats Hansson is Professor of Biomedial Ethics, funded by Uppsala University and the Uppsala County Council together. He also works as a clinical consultant at Akademiska sjukhuset (Uppsala University Hospital).
---

Heidi Carmen Howard
ELSI TEAM
heidi.howard@crb.uu.se
Heidi Carmen Howard is a senior researcher at the Centre for Research Ethics and Bioethics at Uppsala University (Sweden). Her main areas of research are the ethical, legal and social impacts (ELSI) of risk information in genetics and genomics, direct-to-consumer genetic testing, public health genomics, new genomic technologies, participant-centric research initiatives and the translation of genomics from the laboratory to the clinic. She holds a PhD in Biology from McGill University and an Erasmus Mundus master in Bioethics. She has received two European Commission FP7 Marie Curie Career Development Awards (2009-2011; 2011-2013) to study ethical issues related genetics and biobanking. She is a member of the Public and Professional Policy Committee of the European Society of Human Genetics and is a visiting fellow at KULeuven (Belgium).
---
Isabelle Huys
ELSI TEAM
isabelle.huys@kuleuven.be
---

Roland Jahns
CONTRIBUTING EXPERT FROM A NATIONAL NODE
jahns_r@ukw.de
Roland Jahns is Director of the Interdisciplinary Bank of Biomaterials and Data of the University and University Hospital Würzburg and Professor of Translational Medicine at the University of Würzburg. He was appointed as German representative for BBMRI-ERIC's Common Service ELSI in 2014 and has been Leader of the Work Package 4 (ELSI & PR) of the German Biobank Node since 2013. He is also a Member of the Ethics Committee of the Medical Faculty of Würzburg and has been Vice Chair for several years now. Roland was awarded several fellowships and has received a number of awards, including the GoBio-Award of the German Ministry of Education and Research. His research focusses on clinical biobanking, ethical, legal and social issues in biobanking and clinical research, clinical studies (cardiac inflammation/immunity) as well as translational medicine and drug development.
---

Jane Kaye
CONTRIBUTING EXPERT FROM A NATIONAL NODE
janekaye.pa@dph.ox.ac.uk
Jane Kaye is Professor of Health, Law and Policy and the Director of the Centre for Health, Law and Emerging Technologies (HeLEX) at the University of Oxford. She is on a number of international expert committees and scientific advisory boards. She was on the Nuffield Council Bioethics Working Group on Biodata 2015 and was the Rapporteur for the EC Expert Report, Biobanks for Europe – The Challenges for Governance June 2012.  She is on the editorial boards of Law, Innovation and Technology, the Journal of Law and Information Science and Life Sciences, Policy and Society.  Professor Kaye is a graduate of the Australian National University (BA), University of Melbourne (LLB) and University of Oxford (DPhil). Her team are leading on the Dynamic Consent project and she is one of the leaders in the ELSI 2.0 Global Initiative.
---

Marialuisa Lavitrano
CO-DIRECTOR
contact.cs.elsi@lists.bbmri-eric.eu
Marialuisa Lavitrano is full professor of Pathology, director of Molecular Medicine Unit and director of the School of Oncology at the Milano-Bicocca University. As Pro-Rector for International Affairs [2006-2013], she was responsible for international curricula and research activities and coordinated the training and mobility of faculty, staff and students.  Prof. Lavitrano participated in the preparatory phase of BBMRI, ECRIN and EATRIS as the Italian member state representative. In 2013 she has been appointed as BBMRI-IT Node Coordinator, in order to set up the Italian Node of BBMRI-ERIC. Over the years,  she contributed to the strategic planning of research and to the development of international strategies of the Ministries of Research and  of Health by participating to the Inter-ministerial Commission for International Research – JPI, ESFRI roadmap, EraNet, IMI,  BioMedical Science sector, and coordinating the Italian participation in the BioMedical Sciences ESFRI roadmap. Prof. Lavitrano is actively involved in research in molecular medicine with a translational approach for the transfer of the scientific results to the clinical practice. She also founded a university spin-off for the development of biomarkers and of modulator compounds of drug resistance in epithelial tumours.
Moreover, she is interested in the bioethical aspects of science and research and participated at Bioethic Commissions of the Council of Europe, of the Vatican, and of the Italian government and in many international working groups contributing to the compilation of guidelines.
---

Liis Leitsalu
ELSI TEAM
liis.leitsalu@ut.ee
Liis Leitsalu is a researcher at the Estonian Genome Center of the University of Tartu. Her work at the genome center focuses on behavioral research in genomics and the ethical, legal and societal issues related to the use of genomic information generated by the genome center. She holds a PhD in Gene Technology from the University of Tartu (with her thesis on "Communicating genomic research results to population-based biobank participants"), an MSc in Genetic Counseling from Sarah Lawrence College (USA) and a BSc with Honours in Genetics from the University of Edinburgh (UK). Liis is a genetic counseling intern at the Tartu University Hospital, a member of the Research Ethics Committee of the University of Tartu, and a member of the Task Force Societal Issues in the BBMRI-ERIC ELSI team.
---

Gillian Martin
ELSI TEAM
Gillian Martin holds a PhD in sociology from the University of Manchester, UK. She is a senior lecturer at the University of Malta Faculty of Arts, Department of Sociology where she runs courses on medical sociology, sociology of the body, contemporary sociology and sociology of cyberspace. She supervises undergraduate and postgraduate research students and is active on various faculty committees.
Gillian came to academia as a mature student, after a previous career in Nursing (Intensive Therapy specialisation) at the Middlesex Hospital, London, UK. Her current research interests are rooted in medical sociology, and she has a particular interest in the social context and social impact of genomic research and donation to biobanks. She has expertise in qualitative research methods and the use of visual and creative methods of data collection.
She is currently a management committee member on COST-Action IS1303 "Citizens' Health through public – private initiatives, public health, market and ethical perspectives : CHIP-ME".
Gillian is fluent in English, French and Maltese, and has basic grasp of Italian.
---

Michaela Th. Mayrhofer
ELSI TEAM
michaela.th.mayrhofer@bbmri-eric.eu
Michaela Th. Mayrhofer is a political scientist and historian by training. In 2010, she earned her PhD from both the Ecole des Hautes Etudes en Sciences Sociales and the University of Vienna and was shortlisted by the Austrian Society for Political Science for the 'best thesis 2010' young researcher award. Prior to her involvement in BBMRI-ERIC, she was investigator in several national and international research projects focusing on the politics of biotechnology and the life sciences. She was involved in the coordination of the BBMRI Preparatory Phase and is now BBMRI-ERIC's Chief Policy Officer of the Common Service ELSI and Chief Coordination Officer.
---
Deborah Mascalzoni
CONTRIBUTING EXPERT FROM A NATIONAL NODE
deborah.mascalzoni@crb.uu.se
---
Maimuna Mendy
CONTRIBUTING EXPERT FROM A NATIONAL NODE
MendyM@iarc.fr
---

Alison Parry-Jones
ELSI TEAM
parry-jonesa@cardiff.ac.uk
Alison Parry-Jones is the Manager of the Wales Cancer Bank (WCB), a biobank in the UK that collects biosamples from cancer patients in Wales for use in future cancer related research.  She has managed the biobank since it's inception in 2003 and has been instrumental in successfully expanding and coordinating the biobank activity to fourteen hospitals around Wales.
Alison holds an MA in Medical Ethics and Law and is the Designated Individual, with legal responsibility for the biobank's compliance, on the WCB's licence from the Human Tissue Authority to store human tissue for research under the UK Human Tissue Act (2004).  She is the Chief Investigator holding the WCB's research tissue bank ethics approval from the UK Research Ethics Committee.
She sits on the Steering Committee of the UKCRC Tissue Directory and Coordination Centre (bbmri.uk National node) and is a member of the executive group of the Marble Arch Working Group of international biobanking experts.  Alison is an active member of the International Society for Biological and Environmental Repositories (ISBER), with special interest in ELSI, and is also a member of ESBB.
She is a member of Cardiff University School of Medicine's Ethics Committee.  Alison originally trained as an analytical chemist with a PhD in Chemistry.
---

Jakub Pawlikowski
ELSI TEAM
jpawlikowski@wp.pl
Jakub Pawlikowski is graduated in medicine at Medical University in Lublin (Poland), where he also obtained his Ph.D. degree in medical science and defended a habilitation thesis degree. Furthermore, he is doctor of juristic science and master in philosophy. He works as an assistant professor at the Chair of Humanities, Medical University of Lublin (Poland) and is also a visiting associate professor at T.H. Chan School of Public Health, Harvard University, Boston, USA. His research interests concentrate on medical ethics, medical law, biobanking and public health. He published monographs and several articles about ethical and legal aspects of biobanking in peer-review scientific journals. He translated OECD Guidelines on Human Biobanks and Genetic Research Databases into polish. Jakub Pawlikowski is a member of national experts bodies (Polish Agency for Health Technology Assessment; Expert Panel on Molecular Genetic Research and Biobanking at the Ministry of Science and Higher Education of Poland). He is a co-founder member of the Polish Bioethics Society and has taken part in creating Polish Node of BBMRI.
---

Myriam Remmelink
ELSI TEAM
myriam.remmelink@erasme.ulb.ac.be
Myriam Remmelink is surgical pathologist in the Pathology Department at Erasmus Hospital, Université Libre de Bruxelles-ULB, regular Professor of Pathology at the "Université de Mons" and "Université Libre de Bruxelles", member of the Ethical committee of the Erasmus Hospital since 2003, vice president since 2008.
In the field of biobanking, she is member of the advisory board of BBMRI.be, director of  biobanking in Erasmus Hospital, author of a book "Ethique et biobanque. Mettre en banque le vivant. Académie Royale de Belgique Ed l'académie en poche."
For legal aspects, she participated in the drafting of the legal text published in Belgian Monitor on December 19th, 2008 – "Laws on obtaining and using of human body material intended for human medical applications or scientific research".
---

Emmanuelle Rial-Sebbag
CONTRIBUTING EXPERT FROM A NATIONAL NODE
emmanuelle.rial@univ-tlse3.fr
Emmanuelle Rial-Sebbag  is a lawyer. Graduate in health law (Faculty Bordeaux), PhD in Health Law. She is working since 2000 at the INSERM Unit 1027 in Toulouse (Epidemiology and public health analysis: risks, chronic diseases and handicaps) in the team Genomics, biotherapy and public health: interdisciplinary approach (Dir: Anne Cambon-Thomsen) as a permanent researcher in health law and bioethics. She is an Associate lecturer in bio-law and bioethics at the University of Medicine in Toulouse (Purpan). She is involved in several research projects at National, European and International level, on the topics of biobanking, innovative therapies, biomedical research involving human beings, direct-to-consumer genetic tests and patients' rights. She is responsible for several teaching and educational sessions especially on the ethical and legal aspects of biomedical research involving human or patients' rights. She is currently developing a research on the Governance of Research in biotechnology and the role played by regulations at national and European level. She is the coordinator of the EUcelLEX project (FP7-Health Innovation) for the next 3 years on the societal issues raised by the use of stem cells in regenerative medicine.
She is responsible of the ELSI service of Biobanquesthe French node of BBMRI-ERIC.
---

Isabelle Salmon
CONTRIBUTING EXPERT FROM A NATIONAL NODE
isabelle.salmon@erasme.ulb.ac.be
Isabelle Salmon is head of the Pathology Department at Erasmus Hospital, Université Libre de Bruxelles-ULB, regular Professor of Pathology at the "Université Libre de Bruxelles", member of the "Académie Royale de Médecine de Belgique" and ULB President and University Chief Adviser for biobanking and hospital development.
In the field of biobanking, she is a member of Task Force ESFRI-BBMRI (since 2011), member of the advisory board of BBMRI.be, leader of BBMRI.be "Ethical, Legal & Governance workgroup" and     project leader of the BWB project. The BWB stands for "Biothèque Wallonie Bruxelles", the university biobank federation for Brussels and Wallonia. The BWB offers an interface between tissues and cells collections (biospecimens) from human origin that are kept and managed by universities and university hospitals and the needs of the researchers. It presents a virtual catalogue of those collections. BWB and its partners help researchers to gain access to the biospecimens required in their biomedical research projects. They benefit from the support of the regional government from Brussels and Wallonia in order to consolidate their forces and take part to the BBMRI network.
For legal aspects, she participated in the drafting of the legal text published in Belgian Monitor on December 19th, 2008 – "Laws on obtaining and using of human body material intended for human medical applications or scientific research" and in the drafting of the Royal Decree relating to the agreement of the laboratories of Pathological Anatomy.
She also founded an Interfaculty Research Center, called Diapath which develops an integrated approach for identification, characterization and validation of protein biomarkers for academic and industrial researchers. Moreover, she is implicated at different levels in various scientific societies and she is the Vice-President of the commission for the Belgian accreditation of the Pathology Labs. She is promotor of "Fonds Yvonne Boël-Secundos program" dedicated to virtual pathology.
---

 Irene Schlünder
ELSI TEAM
irene.schluender@bbmri-eric.eu
Irene Schlünder advises and supports a variety of research projects within TMF (Technology, Methods and Infrastructure for Networked Medical Research, Berlin) with a focus on data protection. TMF is the German platform for interdisciplinary exchange as well as cross-project and international cooperation in order to identify and solve the organisational, legal/ethical and technological problems of modern medical research. TMF hosts the German Biobank Register and maintains a Biobanking Working Group. Due to her expertise in data protection on the European level, Ms. Schlünder represents TMF in two major European research projects: EHR4CR (Electronic Health Records for Clinical Research) and BioMedBridges, both aiming to enhance translational and transnational medical research while maintaining a high data protection standard. She graduated in law at the University of Heidelberg and worked several years as a researcher at the University of Potsdam, focusing and publishing on human rights. She has also long experience as attorney at law with a focus on privacy law and on IP law.
---
Chiara Scoccianti
CONTRIBUTING EXPERT FROM A NATIONAL NODE
ScocciantiC@iarc.fr
---

Vents Silis
ELSI TEAM
vents_silis@yahoo.com
Vents Silis holds a Master's degree in Philosophy and a PhD in Sociology (of Health and Medicine). He works as an Assistant Professor at Riga Stradins University (since 2001) and an Executive Secretary of Central Medical Ethics Committee of Latvia (since 2012). He has authored about 25 scientific publications in the field of bioethics, ethics and philosophical anthropology.
---

Santa Slokenberga
ELSI TEAM
santa.slokenberga@jur.uu.se
Santa Slokenberga received her LLD in medical law in November 2016. Her research focuses on the coexistence of the EU and Council of Europe in regulating health-related direct-to-consumer genetic testing. In addition, she has been teaching in the fields of EU law and medical law and since 2011, she is lecturing in several medical law related subjects at Riga Stradins University (Latvia) for both undergraduate and graduate students, including supervision. Since 2014, Santa Slokenberga teaches the summer school course "Comparative human rights in healthcare" at Yale University. Prior to starting her doctoral studies, Santa Slokenberga worked as a legal advisor for Deloitte Latvia.
---
Sirpa Soini
CONTRIBUTING EXPERT FROM A NATIONAL NODE
sirpa.soini@hus.fi
---

Berge Solberg
ELSI TEAM
berge.solberg@ntnu.no
Berge Solberg  is a professor in bioethics at the Norwegian University of Science and Technology (NTNU). He teaches medical ethics in the medical school. He is the vice chair of the National Committee for Medical and Health Research Ethics (NEM) in Norway, and the secretary of the Clinical ethics committee at St. Olavs Hospital. Between 2004 and 2013 he was a member of The Norwegian Advisory Board on Biotechnology. Solberg's research interests cover a lot of topics – most relevant for BBMRI  is research on the ethics of biobanking and population studies, particularly topics like informed consent, engagement, commercial exploitation, genomics and return of results.
---

Tom Southerington
ELSI TEAM
tom.southerington@tyks.fi
Tom Southerington is Finland's national representative in the Common Service ELSI. He is the legal and IPR director of Auria Biobank, the first hospital biobank in Finland founded by the University of Turku and three hospital districts, and the research lawyer for the Hospital District of Southwest Finland. He is also a member of the statutory regional Ethics committee in Turku, Finland and of the scientific advisory board of Auria Biobank. Tom is an attorney trained on the bench and got his legal degree from the University of Turku. He also holds a MSc. (Dipl.-Ing.) degree in Industrial Engineering and Management from the Lappeenranta University of Technology. Tom's past experience includes several years in demanding in-house legal positions with a large multinational mobile phone company and he has extensive experience in several fields of law, including contracts and ipr and the legal and ethical matters related to research on human subjects, tissue and data.
---

Olga Tzortzatou
ELSI TEAM
otzortzatou@bioacademy.gr
Olga Tzortzatou is a lawyer. She holds a Phd in Theory of Law from the Law Faculty of the National and Kapodistrian University of Athens. Her dissertation on "The protection of health data in the field of biomedical research", has been published as a book in 2015. She is a legal consultant at the Biomedical Research Foundation of the Academy of Athens (BRFAA) where she advises on data protection and intellectual property related issues, within the framework of several EU funded projects (FP7, IMI, Horizon 2020). Her academic research focuses on the legal and ethical implications related to biomedical research involving human subjects and tissues. She teaches seminars on biobanking, data protection, and bioethics as an invited lecturer in relevant Master courses and is a member of the Ethics Committee of BRFAA.
---
Former Contributors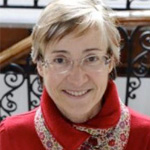 Anne Cambon-Thomsen
FORMER COORDINATING DIRECTOR (2015-2017)
Anne Cambon-Thomsen was Director of Research at CNRS (French national centre for scientific research) working in a research Unit on epidemiology and public health at Inserm (National Institute for Health and Medical Research), and University of Toulouse III Paul Sabatier, Faculty of Medicine Toulouse, France. Specialist in human immunogenetics, with a masters in human biology, a degree in health ethics, she leads an interdisciplinary research team on "Genomics, biotherapies and public health", involving human and social sciences as well as health sciences. She teaches in human genetics, public health and bioethics. After a postdoc in Copenhagen (Denmark), she directed two research units in immunogenetics, immunopathology and population genetics, in Toulouse (France) between 1985 and 1997. After many contributions to the study of human genetic variation in populations and diseases and to transplantation immunogenetics, she worked and published in recent years on societal aspects of biobanks, biotherapies, genetic testing, biomarkers, high throughput technologies, data sharing, and biotechnologies. Her work with and on biobanks and bioresources and afferent research policies led her to launch the BRIF (Bioresource research impact factor) international initiative in 2010. She also leads the "Genetics and Society" platform of the Toulouse-Midi-Pyrénées Genopole, Genotoul Leader of the ELSI work on several European projects dealing with biobanks, genetic data, high throughput technologies, she is President of the scientific council of the French birth cohort ELFE, member of the board of the French Foundation for rare diseases, and of several scientific advisory boards and participates in science in society actions. Former member of the CCNE (French national advisory bioethics committee), of the European Group on ethics of science and new technologies (EGE) and of the Public and professional policy committee of the European society of human genetics, past-Chair of the Life sciences operational ethics committee in CNRS, she is presently Chair of the ethics and deontology committee of the National Cancer Institute in France. She is also member of other committees: ethics and policy committee of the International Cancer Genome Consortium (ICGC), ethics and deontology committee of the French blood institute (EFS, Etablissement français du sang), ethics committee of the Toulouse White Biotechnology project (TWB). In BBMRI-ERIC, she was Co-Ordinator and Co-Director of the Common Service ELSI.
---

Johannes Starkbaum
FORMER ELSI TEAM MEMBER
Johannes Starkbaum is researcher at the Department of Political Science at the University of Vienna, specialized in the governance of medical technologies and public engagement. He teaches qualitative methods at the University of Vienna and the ECPR Winterschool. Johannes has been involved in several national and European projects on ethical, legal and social aspects of biobanks and related technologies. He was member of the Life-Science-Governance (LSG) research platform in Vienna, Austria. Between 2013 and 2015, Johannes was based at the FAU University Erlangen-Nuremberg in Germany researching the role of experts and publics in emerging biotechnologies. Currently, he is member of the Austrian project BBMRI.at.
---
Maria del Rosario Sánchez-Albor
FORMER ELSI TEAM MEMBER
Maria del Rosario Sánchez-Albor is a lawyer in Administrative and Public Law. She holds a Master´s  degree in Law obtained in 1998 at the University of Sevilla, Spain, and Master´s degree in Health Services Management obtained in 2014 at the University of Toulouse III Paul Sabatier, France. Her previous work experience includes a traineeship in the HOPE (European Hospital and Healthcare Federation) Exchange Programme at the Jolimont-Lobbes Hospital (Belgium). She worked as legal adviser in the Escuela Andaluza de Salud Pública, in Spain, and as financial adviser on European funds in France.
She is currently a project manager for administrative and financial affairs at Inserm UMR 1027 and an administrative support for the CS ELSI. Also, she works at the Université Fédérale de Toulouse Midi Pyrénées as General Secretary for the EuroScience Open Forum 2018.
---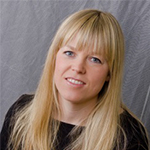 Moa Kindström Dahlin
FORMER ELSI TEAM MEMBER
Moa Kindström Dahlin holds a LLD in public law. At date she is a researcher and teacher at the Centre for Research Ethics & Bioethics at Uppsala University. She graduated in law at Stockholm University and was working as a law clerk at the administrative court in Stockholm before starting her doctoral studies. She has written mostly on mental health law but focuses on public law generally and is specifically interested in human rights for people with decreased decision-making capacity. As a legal scholar, she has her basis in legal theory and emphases the interaction between law and other fields of knowledge. She has a particular interest in the relation between law and ethics, specifically questions regarding autonomy and integrity. Mainly, she teaches law for undergraduate medical students at Uppsala University, but also teaches law students in medical law and so called therapeutic jurisprudence.
---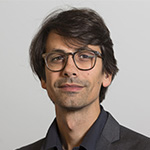 Martin Boeckhout
FORMER ELSI TEAM MEMBER
Martin Boeckhout is policy advisor on ethical, legal and social issues to BBMRI.NL, focusing in particular on public and patient engagement. He studied philosophy and sociology of science at the University of Amsterdam and University of Vienna. Martin is interested in issues at the interface of science, politics and public policy.